There are four bells in the church tower, secure in a massive wooden frame. There are signs that the height of the tower was increased considerably, possibly to accommodate the present occupants. Corbels which may have supported the original roof timbers can be seen protruding from the outside walls of the tower, two from the north wall and two from the south.
Inscriptions on the bells read:
1662 George Probert, Knight: Wm. Jones WID CH. 1700 John Edwardes David Marten Churchwardens 1751 "Prosperity to my Benefactors" WE 1751 WE and Thos. Evans Churchwarden
Sir George Probert's gift was probably made to celebrate the return of Charles II to the throne.
The bells are sounded by clappers operated by four ropes in a frame in the vestry – swinging bells might by this time have lost us the original bell frame up in the tower – still carrying the bells – and perhaps the tower itself.
Ringing in the Millennium
In common with churches throughout Britain, the bells were rung at noon on 1st January, 2000, most folk having accepted that this was the beginning of the third millennium. Some twenty-five people, including three or four toddlers, gathered for the opportunity to mark the occasion. When the adults had done their best for about fifteen minutes, the youngsters were lifted to reach the ropes so that that when they grew up they could boast that they helped to mark the beginning of the year two thousand.
A short service of thanksgiving and intercession was led by the Revd. Janet Bone, ending with the commission to go forth "in peace, in love, in joy, in hope," but not before the company had enjoyed mince pies and mulled wine.
An account of the ceremony appeared in the newsletter of the Association of Church Bell Ringers (Monmouth Branch). The Association also offered certificates to those who rang the bells on that unique day.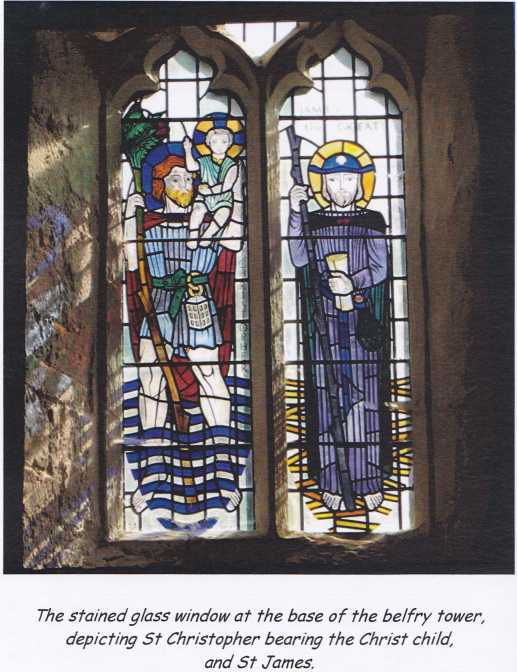 [Photo: Lyn Harper]
[from: Penallt Revisited]