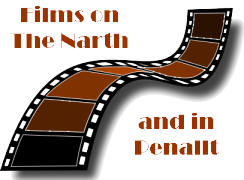 November 25th 2016
Film Night in Pelham Hall and Films on the Narth begin their 2017 season with a programme of seven contemporary films, shown at alternate venues on a two-a-month basis.
Films will be shown on Friday evenings at both venues with doors opening at 19:00 for a 19:30 showing. The entry charge is £5 and refreshments, both alcoholic and non-alcoholic will be available at the bar.
Our Winter/Spring 2017 programme follows below
---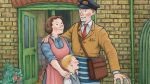 13th January, Pelham Hall: Ethel & Ernest [PG] This hand drawn animated film, based on the award winning graphic novel by Raymond Briggs, is an intimate and affectionate depiction of the life and times of his parents, two ordinary Londoners living through the extraordinary events of the 20th century. A moving, charming film for grown-ups, with the voices of Brenda Blethyn and Jim Broadbent.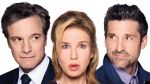 10th February, Pelham Hall: Bridget Jones's Baby [15] In the third Bridget Jones film, our heroine's focus on single life and career is interrupted when she finds herself pregnant, but she can only be 50% sure who the father is. Renée Zellweger and Colin Firth reprise their roles, with Patrick Dempsey as the second paternal suspect.
Emma Thompson has a scene-stealing role as Bridget's obstetrician.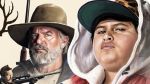 24th February, The Narth: Hunt for the Wilderpeople [12A] A national manhunt is ordered for a rebellious kid and his foster uncle who go missing in the wild New Zealand bush. Funny, dramatic, with stunning New Zealand landscapes, this is the film that sealed the reputation of writer/director Taika Waititi. Sam Neill leads the cast. Winner of the Audience Award at the Edinburgh Film Festival.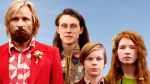 10th March, The Narth (change of venue): Captain Fantastic [15] Deep in the forests of Northwest USA, far from modern life, a dedicated father raises his children with a rigorous regime. They are fluent in philosophy, history, physics and can hunt and fend for themselves, but they aren't prepared for the world they meet when forced to leave their paradise.
Viggo Mortensen stars in a captivating, highly rated film.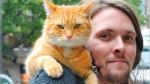 24th March, The Narth: A Street Cat Named Bob [12A] Based on his autobiography, this is the true, uplifting story of how James Bowen, a busker and recovering drug addict, had his life transformed when he met a stray ginger cat on the streets of London. The developing relationship between James, at his lowest ebb, and Bob is beautifully told. Luke Treadaway leads, with Joanne Froggatt (Downton Abbey) in support.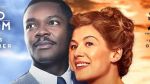 7th April, Pelham Hall: A United Kingdom [12A] A Botswanan prince causes an international stir when
he marries a white woman from London in the late 1940s. A true story, tackling the
difficult issues arising from inter-racial marriage at the time, and
successfully combining the politics and the romance of the book (Colour Bar by Susan Williams). David Oyelowo and Rosamund Pike are perfectly
cast as the couple.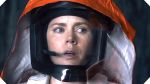 28th April, The Narth: Arrival [15] A linguist is recruited by the military to assist in translating alien messages. Superior science fiction as a vehicle for a story about humanity and communication, with big themes and spectacular visuals which manage not to overwhelm the intriguing story. Amy Adams and Jeremy Renner lead the cast.