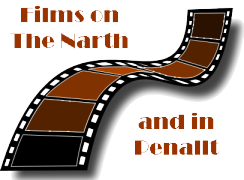 Film Night in Pelham Hall and Films on the Narth continue their 2018 season with a programme of six contemporary films, shown at alternate venues on a two-a-month basis.
Films will be shown on Friday evenings at both venues with doors opening at 19:00 for a 19:30 showing. The entry charge is £5 and refreshments, both alcoholic and non-alcoholic will be available at the bar. Booking is not required.
Our Autumn 2018 programme follows below
---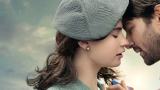 Friday 28 September, The Narth Village Hall: THE GUERNSEY LITERARY AND POTATO PEEL PIE SOCIETY [12A] 124 mins – History, romance
In 1946, a writer travels to Guernsey to learn about life under the Nazi occupation, encountering romance and mystery, and uncovering stories of survival, loss and friendship. Adapted from the popular novel. Lily James has top billing, with Matthew Goode, Penelope Wilton and Tom Courtney.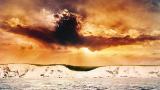 Friday 12 October, Pelham Hall, Penallt: SPITFIRE [PG] 99 mins – Documentary
Charles Dance narrates the story of the fighter plane and pilots that helped win the Battle of Britain. Stunning cinematography and some fascinating revelations from the interviews with men and women involved in its history, including some of the last surviving combat veterans. Released to tie in with the RAF centenary celebrations.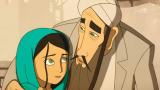 Friday 26 October, The Narth Village Hall: THE BREADWINNER [12A] 94 mins – Animation, drama
An 11-year-old girl growing up under the Taliban in Afghanistan embarks on a quest to find her father. A thrilling and enchanting animated tale for adults and families about sustaining hope and enduring through dark times. Executive producer Angelina Jolie and the creators of The Secret of Kells and Song of the Sea adapted the story from Deborah Ellis' best-selling novel.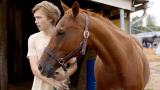 Friday 9 November, Pelham Hall, Penallt: LEAN ON PETE [15] 121 min- Drama
A powerful and moving drama of a vulnerable, troubled 16-year old boy befriending an aging race horse. A British made film set and shot in Oregon in the United States, with a sense of gritty realism rather than sentimentality. Charlie Plummer and Steve Buscemi both give strong, affecting performances in what The Times considers to be "a masterpiece."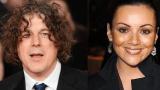 Friday 23 November, The Narth Village Hall: THE BROMLEY BOYS [PG] 106 mins – Comedy
How does a young boy cope with a passion for a failing football team and falling in love for the first time? Set in the 1960s (with some great music), this is a familiar dilemma many of us can relate to whatever our age. A delightful comedy based on an autobiographical novel by Dave Roberts with Alan Davies, Martine McCutcheon and Brenock O'Connor.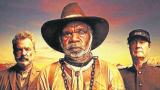 Friday 14 December, Pelham Hall, Penallt: SWEET COUNTRY [15] 113 mins – Drama
An Australian 'western' set in the 1920s outback, where an Aboriginal man charged with murdering a white man, goes on the run from the authorities. An action film with shades of To Kill a Mockingbird, with leading Australian actors Sam Neill and Bryan Brown, and Hamilton Morris as the hunted fugitive.