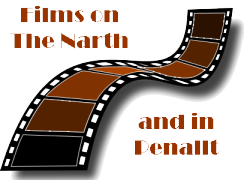 Film Night in Pelham Hall and Films on the Narth start their 2019 season with a programme of seven contemporary films, shown at alternate venues on a two-a-month basis.
Films will be shown on Friday evenings at both venues with doors opening at 19:00 for a 19:30 showing. The entry charge is £5 and refreshments, both alcoholic and non-alcoholic will be available at the bar. Booking is not required.
Our Spring 2019 programme follows below
---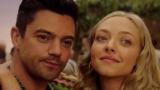 Friday 18 January, Pelham Hall, Penallt: MAMMA MIA! HERE WE GO AGAIN [PG] 114 mins – Comedy, musical, romance
Pure fun and escapism, with Abba's songs and a cast that are obviously enjoying themselves as much as the audiences in this sequel. The story goes back in time to discover Donna's past, with Meryl Streep, Julie Walters, Pierce Brosnan, Colin Firth et al reprising their roles, plus Lily James as young Donna, and Cher's cameo stealing the film. Enjoy!
Friday 8 February, Pelham Hall, Penallt: A STAR IS BORN [15] – 136 mins Drama, music
A highly acclaimed re-make of the classic story of stardom and decline. Bradley Cooper and Lady Gaga play the doomed lovers in a story updated for our times. Original music, genuine talent and surprisingly good performances raise this to Oscar-worthy levels, and a fine successor to the Janet Gaynor/Frederick March, Judy Garland/James Mason and Barbara Streisand/Kris Kristofferson versions.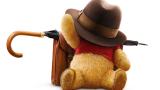 Friday 22 February, The Narth Village Hall: CHRISTOPHER ROBIN [PG] – 104 mins Animation, adventure, comedy
A charming family film for Winnie the Pooh fans, definitely not to be confused with the recent drama about AA Milne's real-life son. Partly animated, mixing fantasy and realism, this is a fictional story of a man (played by Ewan McGregor) needing to find the joy he had as a child, and reconnecting with his friends from 100 Acre Wood. Moving, beautifully made, and recommended for children and adults.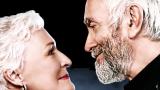 Friday 8 March, Pelham Hall, Penallt: THE WIFE [15] – 100 mins Drama
Golden Globes winner Glenn Close and Jonathan Price are outstanding in a powerful film about the choices women make. The 'perfect' devoted wife of a man about to receive a Nobel prize starts to question her loyalty and what she has sacrificed along the way. A tense, black and at times comedic drama which avoids clichés and delivers a satisfying storyline.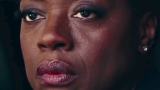 Friday 22 March, The Narth Village Hall: WIDOWS [15] – 129 mins Crime drama
Adapted by Gillian Flynn (author of Gone Girl) from Linda La Plante's novel and directed by Steve McQueen (12 Years a Slave), this 'heist' movie is a far cry from Oceans 11. A group of widows, left in debt by their criminal husbands, conspire to solve their problems on their own terms. Full of plot twists and turns, this is a hard hitting action film set in contemporary Chicago, with Viola Davis in the lead role.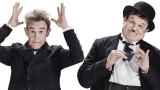 Friday 12 April, Pelham Hall, Penallt: STAN AND OLLIE [PG] – 97 mins Biography, drama
A revealing look at the lives of Stan Laurel and Oliver Hardy, their golden era long behind them, as they tour the UK in an attempt to revive their careers. Moving, funny and insightful, the duo are played impeccably by Steve Coogan and John C. Reilly. You don't have to be fans of their slapstick humour to enjoy this biographical film, but if you are you'll love the recreations of some of their classic scenes.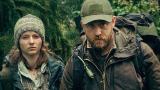 Friday 26 April, The Narth Village Hall
:
LEAVE NO TRACE
[PG] – 109 mins Drama
Director Debra Granik and her team made their names with Winter's Bone (which also made a star of Jennifer Lawrence). There are similarities here: disconnected, broken people worn down by circumstances, set in wild landscapes. An army veteran and his daughter, who have lived off-grid for years in the Oregon forests then taken in by social services, set off on a difficult journey back home. A stunning and affecting film.