What: Road closure for embankment stabilisation works
Where: A466 Wye Valley (Bigsweir Bridge) – see overleaf for details of the exact location
When: 26th September – 3rd December 24hr closure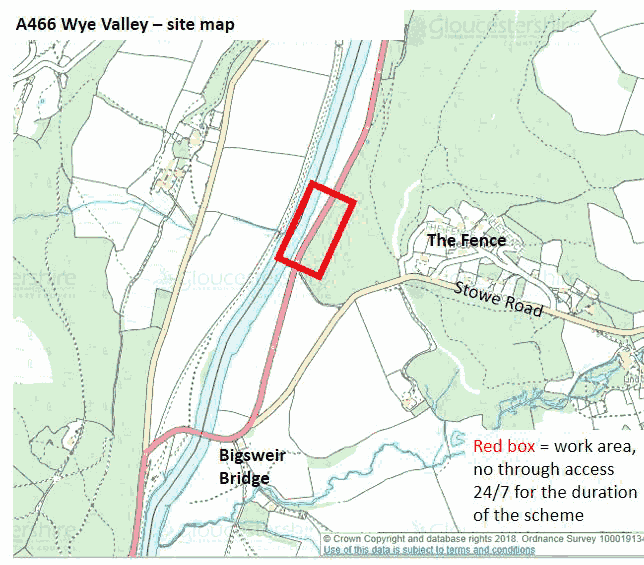 On behalf of Gloucestershire County Council, Amey will shortly be carrying out embankment stabilisation works at the above location.
This is a major scheme to scale back the embankment and remove loose rock and soil that otherwise could potentially fall onto the highway and cause a serious incident. The embankment will then be netted and pinned to prevent any rocks falling in the future.
Due to the size of the equipment required and the nature of the scheme, it will be necessary for us to fully close the road for duration of the works. This is for the safety of road users and our workforce. Above is a map showing the location of the worksite.
We hope you understand that there will be no access for through-traffic on the A466 between Redbrook and St Arvans for the duration of our scheme. If you normally drive this route we ask you to please make alternative arrangements. Local access will be maintained on either side of the closure and a signed diversion will be in place for through traffic.
A revised timetable for bus route 69 has been provided by Monmouthshire County Council (valid for duration of the works). This can be found here, along with other scheme information.
Thank you in advance for your patience and co-operation. If you have any queries please contact us on 08000 514514 or email [email protected].