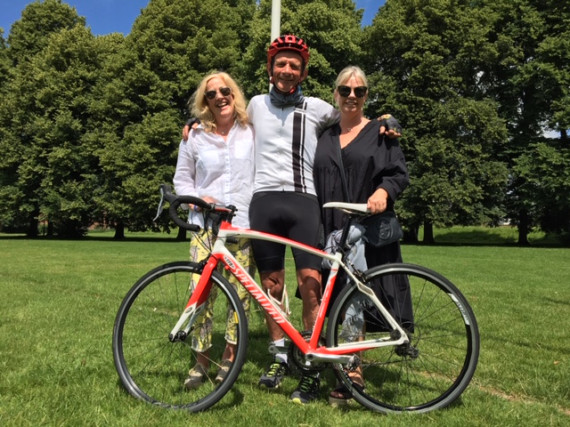 July 10 update (from the Monmouthshire Beacon)
Tim McCord, a former Monmouth young rugby coach and chairman, rode through Monmouth on Wednesday 3rd July and he stopped to meet Tracey Davies and Diana Senior.
---
On July 1st 2019 the "Tregagle Wheelers" are  starting their Lands End to John O'Groats cycling challenge: 963 miles, 42,000 feet of climbing, 603,000 heartbeats and 45,000 calories … each! All of this in 9 days carrying all their kit. The four "Wheelers", Tim McCord, Andrew Jack, Adrian Smith and Phil Pearson are all raising funds for two different charities.
Tim McCord's story.
Last year two very fine young men – Ted Senior and Max Davies, took their own lives. Both were 22 and were successfully embarking on their adult lives. I first met Ted and Max when I was a junior Rugby coach and they, as boys, started playing in my under 9's team.
In the following years they progressed with me through to the senior age groups. They were fantastic team players and we all grew to be part of a Monmouth rugby family – enjoying many great moments of success, laughter and love with our team mates and friends. Max was my son Nico's best friend.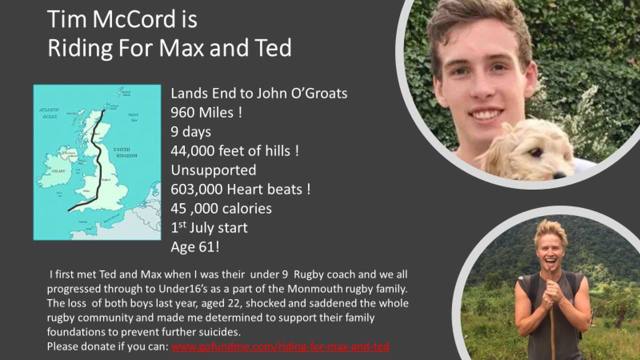 The tragic deaths of both Ted and Max has had huge impact on both families and their countless friends. It has highlighted that 84 young men a week take their own lives – a horrendous statistic of which I was unaware. Tragically another Monmouth boy aged 19 took his own life in April this year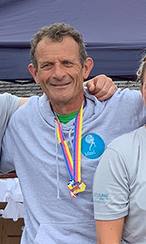 I don't know whether I can do this BUT knowing that every £ raised will support both of these foundations and my love for both boys will drive me to the end!
Ted's family are setting up the Ted Senior foundation and Max's family are launching the Mindstep Foundation – supporting research into depression in young men and also providing support for families who suffer such tragic events.
As with so many events in life – understanding and empathy is only 'skin deep' unless your cosy world is impacted directly. 
Actions speak louder than words hence my determination to complete this challenge as a nearly pensioner!
So please support me if you can in this fundraiser by going to our website!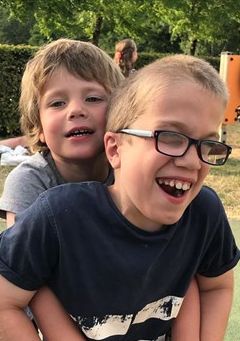 Phil Pearson's story
The brains behind the ride is Andrew Jack's good friend, Phil Pearson, who has his own reason for this madness – together with Andrew and Adrian, they want to raise much-needed funds for the MPS Society. 
Phil's young son, Archie,
suffers from a currently incurable illness, MPS VI, a genetic illness that
causes progressive degradation of core bodily functions.
With the support of the MPS
society, Archie receives weekly Enzyme Replacement Therapy (ERT) which helps
slow down the disease. The funds we raise will go to help the MPS Society
continue their support of families affected by MPS VI whilst researching a cure.
If you would like to learn more or
support us with fundraising then please link to Phil's Just Giving Page.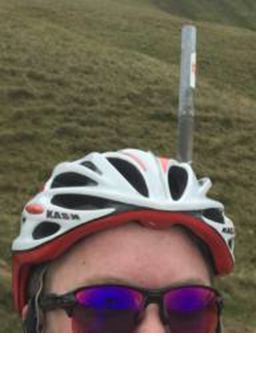 Many thanks for your support.
---
Read here about the recent Brecon Sprint Triathlon for Max.