Pelham Hall 25th anniversary celebrations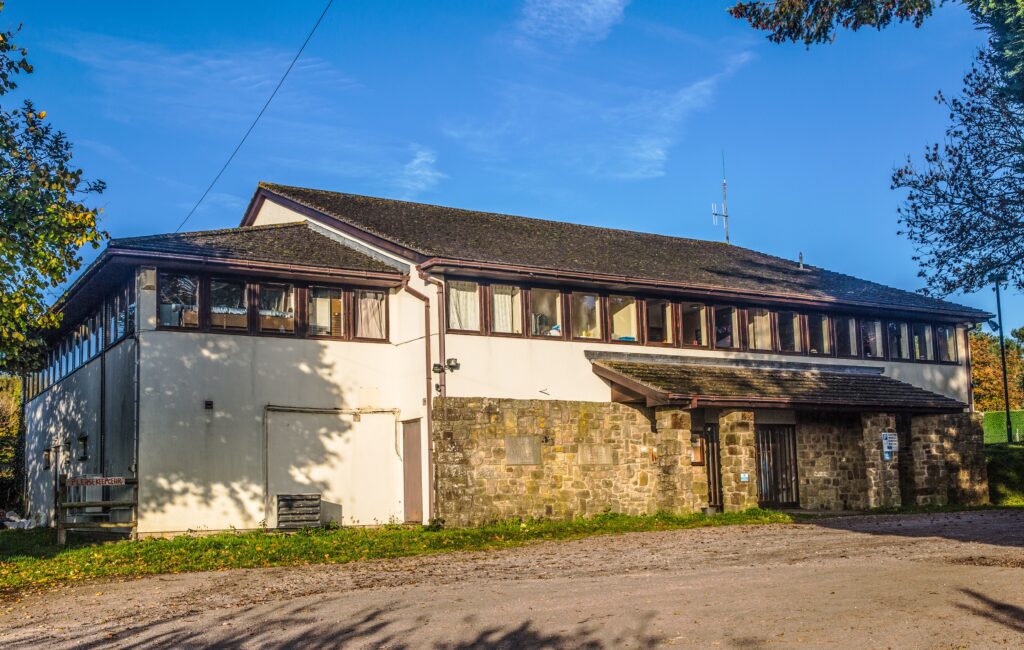 November 2018
The 1923 building of Pelham Hall was completely rebuilt in 1992/3 and was re-opened in September 1993, a quarter of a century ago this year. The village was invited to celebrate 25 years of the new building on Saturday 10th November 2018 with an evening packed with food, drink and music!
Some 120+ guests packed the hall and dined on boeuf bourguignon with jacket potatoes and salad, followed by blackberry and apple crumble.
The evening continued with Doctor Rock's disco up in the lounge and was finally wound up at around 2 am on Sunday morning!
During the meal a special ceremony was held when three of the original steering group of four who rebuilt the Hall came to the stage to cut a specially baked 25th anniversary cake.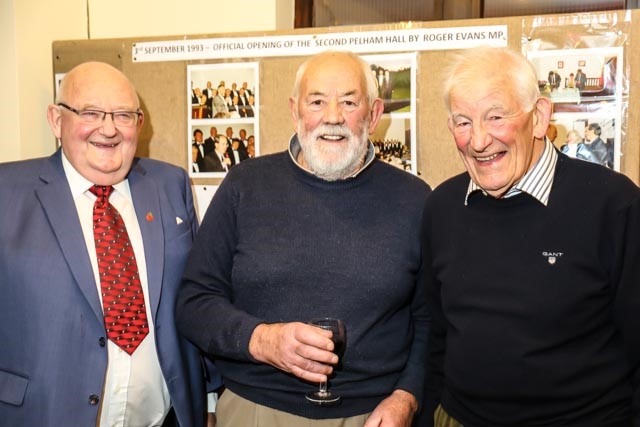 Two separate fund-raising exercises in aid of installing a disabled lift into the Hall were held too, a raffle (with lots of prizes donated by villagers) which raised around £400 and a "guess the weight of the cake" competition which raised a further £65.
[The answer was 20 lb 9.5 oz, or 9.36 kg in new money. Amanda Jack won the imperial prize (only 0.1 oz over!) and Adam Clarke won the metric prize, being 0.14 kg over]
All agreed that the evening was a major success, a success which was only made possible by the huge effort put in by a large group of volunteers – in particular Pat Jones who took charge of the catering and Roger Forbes, Paula Brady and Jan Harrhy who kept the show on the roads when things started to creak!
---
Chris Jones's photographs from the evening, together with a sample of posters and historic photographs on display are available here, together with extracts from the Hall Chairman's speech.
Photos from 1993 opening are here.
Six posters produced for the celebration