28th August 2020
Owners Chris and Bron completed their plans to radically change "The Inn" by completing renovations, which included a new name, The Bush Inn Penallt, a new bar and a new snug ("The Cwtch") together with a new front garden and seating area. They now focus on the accommodation side, as a separate business known as Bush House BB, whilst the Inn is the preserve of tenants Andy Barker and Abi Martin.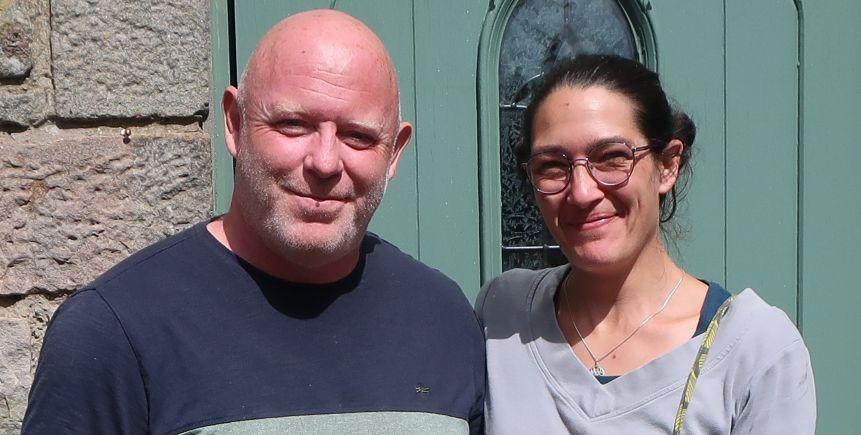 Abi is well-known to previous regulars of the Inn as she assisted Chris and Bron for a year or so before closure after which she teamed up with Andy to run the Robin Hood pub in Monmouth. Ex-professional drummer Andy comes from a family experienced in running pubs and has had direct pub tenancy experience for the last ten or twelve years, and Abi's experience matches this too.
Covid-19 provides a challenging time in which to open up a pub and both are fully aware not only of their responsibilities to protect customers and also of the inevitable reduction in footfall this will produce.
Real ale fans will be interested in the new focus on Kingstone Brewery's Llandogo Trow and Gold beers and there will be a guest beer in addition also as well as a good range of lagers, ciders etc. On the food front, the emphasis will be on home cooked "pub food classics", with both Andy and Abi sharing the culinary responsibility.
The current restrictions prevent much in the way of special events being organised but, once things approach normality again, music and open mic evenings will be planned and use of part of the rear garden from Spring next year is hoped for too.
Finally, the opening hours! These are planned as
Monday       closed
Tuesday      1200 – 2200
Wednesday 1200 – 2200
Thursday    1200 – 2200
Friday         1200 – 2400
Saturday     1200 – 2400
Sunday       1200 – 2300