Autumn 2012 sessions to start on October 25th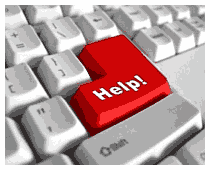 I plan to restart offering "drop-in" help regarding using computers to Penallt residents after the autumn break. This might involve help with using email and the internet, basic courses in word-processing, spreadsheets etc.
The venue is the Inn at Penallt and Andrew Murphy has kindly offered the use of the bar area during times when the Inn is normally closed. Wireless internet is available there too.
These sessions are at 1000 on Thursdays, and have been running since October 2010. There is no charge (apart from £1 per head for any tea/coffee/biscuits consumed) and it would be appreciated if those who have their own laptops could bring them with them as there is limited equipment available otherwise.
This time, so that I can anticipate numbers for each session, I'd be very grateful if you could drop me a mail at [email protected] beforehand letting me know that you'll be coming.
I plan to begin on October 25th and then run through until December 20th, just before Christmas.
David May