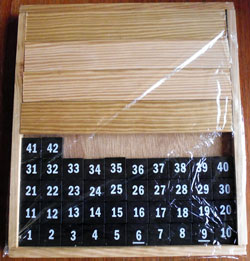 The first ever draw of the Pelham Hall 100 Club was made on Thursday September 10th in the bar area in front of an expectant crowd, enjoying the "happy hour" (buy one get one at half price).
Some 42 contributors had subscribed £5 each towards the September draw, an excellent start to the scheme. This meant that the two prizes to be won were of £42 and £21 respectively.
Bingo tiles numbered 1 to 42 were inspected and then dropped into a bag, shaken and then two were drawn out, the lucky winners being
| | | |
| --- | --- | --- |
| no. 10 | Penny Woodman | (£42) |
| no. 1 | Jill Bourchier | (£21) |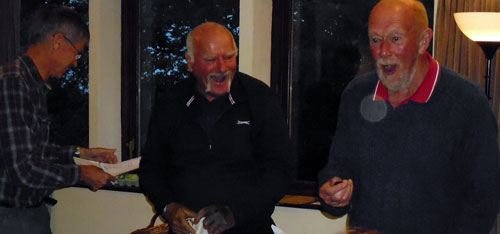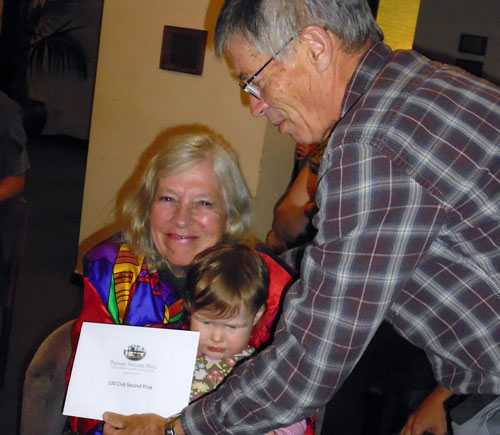 The next draw takes place on Thursday, October and following draws will be on 12th November and 10th December. All who are members from the 1st of these months will be eligible to be included in the monthly draws.
IN ADDITION, on 10th DECEMBER there will be a "LITTLE" BIG DRAW for all those who have subscribed for at least the previous three months , with two BIG prizes!
Details of how to join the 100 club can be found here.