Penallt goes electric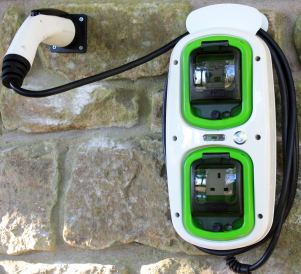 Technology is driving us towards a zero carbon world in
which renewable power resource initiatives
are the key to saving the planet. Penallt, the hilltop village outside
Monmouth has taken up the challenge.
Penallt has now at its village hall, Pelham Hall, just
installed a charging point for electric cars and also a three pin outlet for electric
buggies. They are easy to access outside the Hall entrance door. The system
works for: BMW, Nissan, Porsche, Mercedes, Volvo
and Mitsubishi. The main charger is Type 1 and very easy to use.
The facility is free to use, the cost of the electricity needed being borne by the Hall.
David May, Committee Chair for Pelham Hall, says that this
is part of a longer term refurbishment plan for the Hall that has just seen a
new commercial kitchen installed.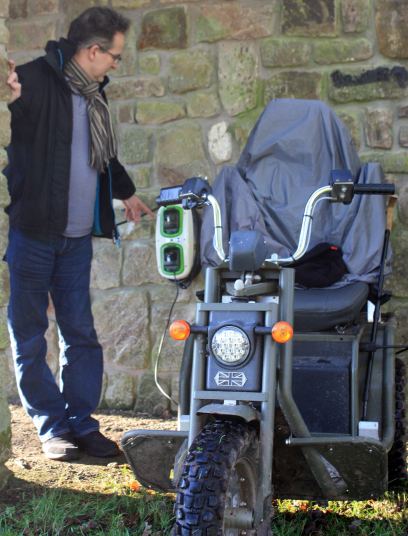 Other plans in the pipeline include Photo Voltaic charging panels to help reduce
energy costs and improve the hall's green credentials.
Also, a lift from the
hall entrance to the first floor is planned. Fundraising is critical for all
these projects to get under way and Monmouthshire County Council is very
supportive of the plans.
Contractor, Phil Powell of Gwent Energy CIC has been
extremely helpful in putting the grant and installation package together for
Pelham Hall. His organisation has been active in renewables in rural Gwent area
covering more than 19,000 people.
Roger Forbes, Committee member and buggy user said he was
delighted with the charging point installation as it will help him and others
in the community with mobility problems to access the Hall's facilities and
events more easily.
The photograph shows Roger inaugurating the use of the charger for his mobility scooter.