"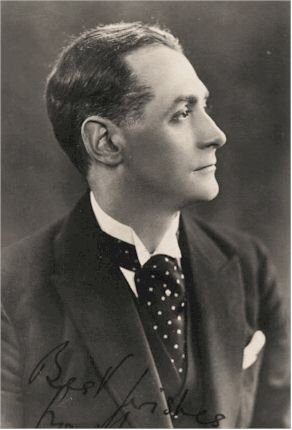 Two notable parish residents some years
after the war were Mr and Mrs Tudor Davies.
He was an operatic tenor of some renown and Ruth Davies, under her
maiden name Packer, was also a well-known singer. Older residents remember a most lovely duet
sung by the two in the Old Church one Christmas time. On Tudor Davies' death, Ruth Davies embarked
on a second career as a Royal College of Music teacher – the Argoed Cottage
being enlivened at weekends with her young and colourful students. A lifelong friend of Patience Probert, she
embarked on a third career in 1985 as wife to the widowed Major Probert.
Television and radio personalities
living in the parish have included Victor Winding and his wife Ann Morrish,
lately resident at Crick Farm, whose help with poetry readings and other parish
activities was much appreciated. Robert
Plant, the rock musician and current owner of the Argoed, made a memorable
addition to our Christmas carolling in 1985.
We are also fortunate in having in the
village an internationally famous potter, Walter Keeler. His salt-glazed stoneware pottery is based on
his fascination with old-fashioned metal tinware – mainly oil-cans
and jugs – so that his teapots and jugs have a style all of their own. His wife Madoline also 'pots', and decorates
her ware with patchwork-like designs.
When one is driving past Moorcroft, a wobbling heat-haze over the
cottage buildings indicates a firing is in progress!
Robert Plant at Pelham Hall 1989

Keeler teapot
[from: Penallt – A Village Miscellany]
"