Pubs of the Parish
The best documented local pub seems to be The Gockett – actually on the fringe of the parish, but always a haunt for parishioners. Bradney, the county historian, says it was called 'Le Gocquet' in 1677 – a corruption of 'cochiad', a Moorcock. John Byng visited it in 1781 and conversed with the landlord about goats and the Welsh language. 'He told me that in his village they spoke English, but at a distance of six miles understood it "no more than my dog".' In 1816 Charles Heath called it 'Gawket' and said 'because of its position at the junction of four parishes it was formerly used for meetings of magistrates…which from its falling into ruins have since been transferred to Trellech.' More prosperous days have seen it restored and extended.
The parish pubs were mostly cider houses, and Church Cottage (conveniently adjacent to the church), Brook Far, The Wheatsheaf down by the Ferry (which at one time boasted a skittle alley) and several others were also once cider houses. Interestingly, until the First World War the pubs would have been open all day. Almost every small farm had cider apple trees and cider mills. In 1786 Edward Davis wrote
No better cider does the world supply
Than grows along thy borders, gentle Wye;
Delicious, strong and exquisitely fine,
With all the friendly properties of wine.
Perhaps it helped to give strength to all those stone-wall builders of bygone times!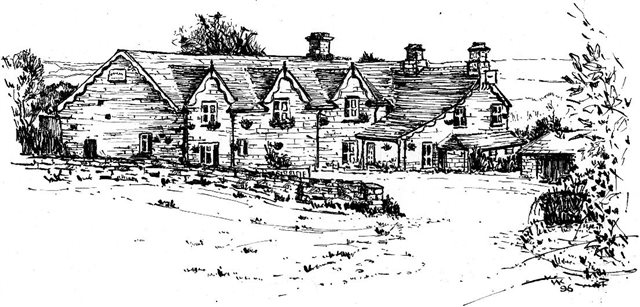 The Bush, now very much a village centre, has been owned and run in turn by several village families, amongst them the Morgans, Mathews, Badhams, Prings, Ricketts and Philips. It was originally a Beaufort property and it is said was once farmed, though it has been a pub as long as anyone can recall. Its cider mill had the date 1714 carved on it. Mrs Meredith remembers as a child being allowed to sit outside with a glass of lemonade on a Sunday after church. In those days it was just a bar, one room and a kitchen – but always with the magnificent view.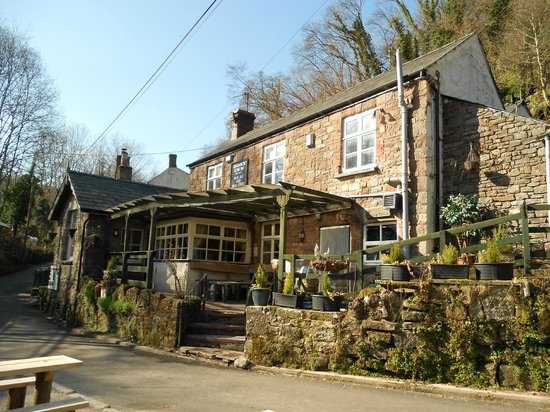 The Boat, once used by foreign sailors, was undoubtedly a very busy spot at the turn of the century. Jim Saunders remembers his father telling him how he and the other children used to play on barges moored there, jumping from one to another until the bargees came out from their 'rest' at the bar and vigorously shooed them off! Jim himself was an intrepid crosser of the railway bridge by The Boat – over the sleepers – before the foot crossing was added in the early 1950s – and Olive and the baby in the pram went too!
Some customers nowadays at The Boat still come by water during the summer months – in canoes. The water from the springs behind The Boat is said to have been piped across the Wye, being of very desirable quality for the Redbrook Brewery. In a hard winter the frozen waterspouts are still spectacular.
[from: Penallt – A Village Miscellany]