In April 1968 a group of local residents met and formed a charitable society (The Lower Wye Valley Society). It recognised action had to be taken to protect the rich natural and historical heritage of the Wye river regions downriver of Monmouth.
The Herefordshire Wye Valley AONB Society was set up in 2004. It promoted conservation, protection and renovation in the Herefordshire section of the AONB.
On the 4th March 2009 at the Old Court Hotel, Whitchurch, the societies merged and became the Wye Valley Society. It continues to monitor and identify inappropriate changes within the AONB area.
To mark the occasion of the 50th anniversary, the WVS is producing a retrospective of the miscellany originally produced by the historical sub committee of the Lower Wye Valley Society. "Portrait of an area of outstanding natural beauty", first created in 1977, was a booklet which contained brief environmental cameos intended primarily for visitors and appealed to residents who shared the Society's aim to stimulate appreciation of the region.
John Cripps CBE, Chairman of the Countryside Commission, in the foreword, states that only in a few places have nature and man together created great beauty such as the Wye Valley possesses. The retention of its characteristic beauty will depend on the extent to which the people living there appreciate and care for it and on their success in sharing with newcomers and countless visitors an awareness of the natural and historic processes which have contributed to it.
The Wye Valley Society and the Nubian Languages and Culture Project present the following exhibition
A Tale of Two Rivers: The Lower Wye and the Nubian Nile.
The exhibition reflects on how the people of each river valley are dealing with threats to their environment and how they are protecting these outstanding sites of natural beauty and cultural importance.
The focus of the exhibition is the importance of the environment of both the river Wye and the Nubian Nile for personal inspiration and the flourishing of intangible culture.
Some pictures from the exhibition are shown below. "Mouse over" each to enlarge by clicking.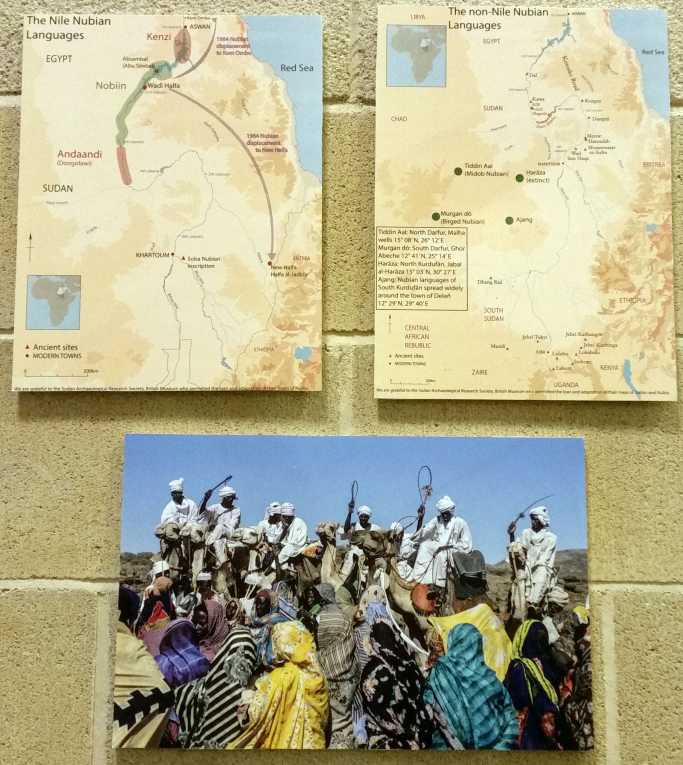 Thursday 23 February – Friday 19 May, 2017
Launch ceremony: Thursday 23 February, 4-7pm
Institute of Arab and Islamic Studies 'The Street',
University of Exeter, EX4 4ND
For more information contact: