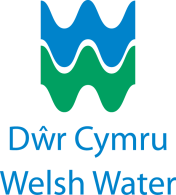 Tel: 0800 052 0130
Web site: www.dwrcymru.com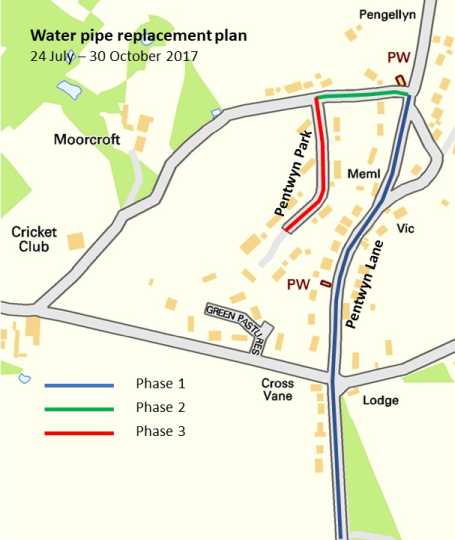 Planned Work affecting Penallt Trelleck
Start: 24 Jul 08:00 End: 31 Oct 18:00
As you already know, we have recently carried out some investigation works in your area. We're now writing to you as we are going to be starting our work to renew approximately 1500m of cast iron water mains. We're doing this to ensure we provide you with a first-class supply of drinking water every time you open the tap.
Where and when?
Our work will take place in the Penallt and Trellech areas and is expected to start on Monday, 24 July 2017. Providing everything goes to plan, we anticipate that we'll have everything finished by the end of October 2017.
As our work will be located in the highway, we will need to have temporary road closures on Pentwyn Lane and Moorcroft road, diversionary routes will be provided for all closures. The work will be carried out one street at a time. We will also be working on Pentwyn Park which we will be managing under give & take to keep the traffic flowing.
We need to do this to make sure our team, local residents and motorists stay safe during the work. We will try our best to maintain access for residents during this time and appreciate you bearing with us while we complete the work.
We'll be using one of our contract partners to help us get the work done. They are called Eiran Civil Engineering, so you may well notice their vehicles in the area while the work is happening.
And one last thing, if for any reason any of the information above changes during the course of the work, we'll be sure to let you know in good time.
Scheme 

Location & Street Name

Traffic Management

Road Closure Dates

Start Date

End Date

Pentwyn Park, Penallt Mains Replacement - Notice 1

Pentwyn Lane From junction with Hoop Rd & New Mill Road to
junction of Moor Croft Road outside Branall (860m O/c)

Road Closure

27/07/2017 - 22/09/2017

24/07/2017 25/07/2017

25/09/2017

Pentwyn Park, Penallt Mains Replacement - Notice 2

Moorcroft Road from outside Penallt Church to outside Oakfield
junction with Pentwyn Park (136m O/c)

Road Closure

27/07/2017 - 22/09/2018

28/07/2017

25/09/2017

Pentwyn Park, Penallt Mains Replacement - Notice 3

From outside Whispers junction with Moorcroft to outside Penniche and
transfer of existing services (190m D/d)

Give & Take

N/a

28/07/2017

23/10/2017
Your water
Throughout the majority of the work there will be no impact on your water supply. While we are working on the pipes, there may be times where your water appears a bit darker than usual. This is quite normal when we are doing work like this and will clear if you run the kitchen cold tap.
And finally
We'd just like to say thank you in advance for bearing with us while the work takes place. We'll be sure to get everything done as quick as we can and your patience and understanding while we're doing the work is appreciated. And you can be sure that when we're finished, we'll put everything back just as we found it.