Great programme of films launched by Pelham Hall and The Narth
January 15th 2016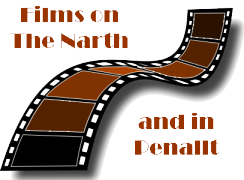 Film Night in Pelham Hall returns in February (and to The Narth this month) with a distinctly different look and feel! We hope you will appreciate our new approach and support our new initiative as much as possible.
We decided that it made excellent sense to co-operate with Films on the Narth and run a joint programme with films being shown at alternate venues on a two-a-month basis. So Pelham Hall has now joined The Narth Village Hall in subscribing to the Moviola scheme, aimed at bringing contemporary films to rural areas.
Films will be shown on Friday evenings at both venues with doors opening at 19:00 for a 19:30 showing. The entry charge is £5 and refreshments, both alcoholic and non-alcoholic will be available at the bar.
Our Spring 2016 programme follows below
---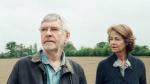 29 January, The Narth: 45 Years [15] Intelligent
drama with tour de force performances from Oscar-nominated Charlotte Rampling and Tom Courtney. Compared to Brief Encounter with its quiet and subtle
unfolding of an absorbing story. More details.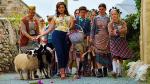 12 February, Pelham Hall: Under Milk Wood [15] The recent version with Rhys Ifans as the narrator, and Charlotte Church amid familiar characters, filmed on the glorious Pembrokeshire coast. Saucy, bawdy, a visual treat. More details.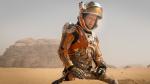 26 February, The Narth: The Martian [12A] A Golden Globe win for Best Picture (Comedy) and for Matt Damon as an astronaut stranded on Mars, it has recently been nominated for six Oscars. Exciting and unusually thought-provoking. More details.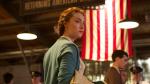 11 March, Pelham Hall: Brooklyn [12A]
Saoirse Ronan gives an Oscar-nominated performance in this adaptation of Colm Tóibín's wonderful, moving story of an Irish girl emigrating to Brooklyn in the 1950s. Romantic, dramatic and Oscar contender for Best Film too. More details.
25 March, the Narth: no March film on The Narth.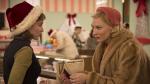 8 April, Pelham Hall: Carol [15] Starring Cate Blanchett and Rooney Mara (both Oscar nominated), Carol is the story of an aspiring photographer who develops an intimate relationship with an older woman. Nominated for seven Oscars, nine BAFTAs and five Golden Globes. More details.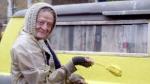 22 April, The Narth: The Lady in the Van [12A] Dame Maggie Smith stars in this true story of Alan Bennett's strained friendship with an eccentric homeless woman whom he befriended in the 1970s before allowing her to park her Bedford van in the driveway of his Camden home. She stayed there for 15 years!
Films start 7.30pm; refreshments and bar from 7pm
Admission £5, booking not necessary
Venues
Pelham Hall, Penallt, NP25 4AH. Map
The Narth Village Hall, The Narth, NP25 4QN. Map