From the Monmouthshire Beacon – Wednesday 5th October 2011
Nearly 50 artists working in the Wye Valley were on exhibition in Penallt last weekend. The three-day event celebrated the work of leading local artists through a series of events with a difference. The event aimed to enthuse and excite people of all ages in the creative process.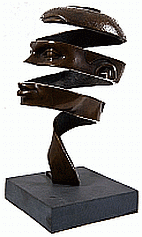 Local artist Richard Wills kicked off the event on the Friday evening (30th September) with a dinner in the Inn at Penallt. Richard talked about his recently commissioned work featuring combat troops in Iraq and Afghanistan and his continuing fascination with the works of Dylan Thomas.
On Saturday and Sunday (1st and 2nd October), Capel Pentwyn was transformed into an art gallery for two days. There was a stunning exhibition of work by well-established local and national artists and makers, curated by Rosemary Williams. On the Saturday evening more than 100 art lovers had an opportunity to meet and talk with the exhibiting artists over a glass of wine.
Sunday saw crowds visiting Babington Meadow for an Art Boot Sale – believed to be the first event of its kind in Wales. Exhibitors included a number of other interesting local artists and jewellers as well as those who had raided their attic to find those possibly priceless paintings and objets d'art to put on display in a real car-boot style setting.
Speaking at the closing ceremony on Sunday evening, co-organiser Alastair Robertson thanked his fellow organisers: Stephanie Coutts, Amanda Jack and Cathy Farber, and congratulated the exhibitors.
He said: "It is not until one starts to set up an event like this that one realises the huge range of artistic talent and commitment that we have in this beautiful border area. I know Rosemary Williams, our excellent curator, had great difficulty in making her selections.
It was not about who to have in but who to leave out that was her problem. It is also the case that without a number of other volunteers it would not have been possible to mount such an excellent event – and the weather helped."
The proceeds will go to Babington Meadow, Cancer Research Wales and to sustain this type of event in future years.
---
One of the artists, Virginie Hartley, has set up a page on her website giving her personal impressions of the weekend. Click the graphic below to visit it.