Film Night in Pelham Hall and Films on the Narth start their 2018 season with a programme of six contemporary films, shown at alternate venues on a two-a-month basis. [Note that this is not quite true this time!]
There is also a new venture with our first showing of a live theatre performance on April 23rd.
Films will be shown on Friday evenings at both venues with doors opening at 19:00 for a 19:30 showing. The entry charge is £5 and refreshments, both alcoholic and non-alcoholic will be available at the bar.
Our Spring 2018 programme follows below
---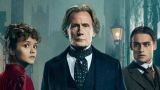 19 January, Pelham Hall, Penallt: THE LIMEHOUSE GOLEM [15] 109 mins – Horror/thriller
Gothic who-dunnit set in Victorian London, with Bill Nighy investigating a series of murders attributed to a mythical monster. From Peter Ackroyd's novel, with some good old-fashioned story-telling, full of atmosphere and a fair amount of theatrical gore. A truly ripping yarn.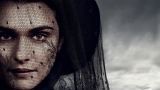 9 February, Pelham Hall, Penallt: MY COUSIN RACHEL [12A] 106 mins – Mystery drama/romance
More dark mystery, this time in wind-swept Cornwall and adapted from Daphne Du Maurier's story of manipulation and intrigue. Rachel Weisz is superb as the mysterious relative who keeps you guessing about her true motives.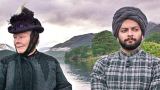 23 February, The Narth Village Hall: VICTORIA & ABDUL [PG] 110 mins – Biography, historical drama
The true and extraordinary friendship between an elderly Queen Victoria (Judi Dench) and a young Indian clerk. With a lot to say about the obvious and the more subtle racism in Britain's imperial past, it also has humour, satire and a warm heart. A first-rate cast includes Eddie Izzard.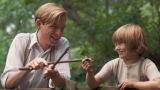 9 March, Pelham Hall, Penallt: GOODBYE CHRISTOPHER ROBIN [PG] 107 mins – Drama, biography
The relationship between A A Milne and his son, the real life Christopher Robin, and the cost to the family of Milne's success. Intertwining themes (the trauma of war's aftermath, family conventions in mid 20th century, the impact of fame on a child), create a rich and moving story.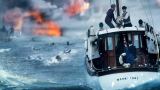 23 March, The Narth Village Hall: DUNKIRK [12A] 105 mins – Action, historical drama
A cinema classic, with director Christopher Nolan's trademark mixing of intimate stories with a grand theme, and playing with time frames. The WWII evacuation as experienced by three groups of people. A standout performance from Mark Rylance and an incredible music score.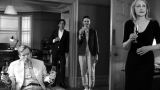 13 April, Pelham Hall, Penallt: THE PARTY [15] 71 mins – Comedy drama
An MP (Kristin Scott Thomas) and her husband (Timothy Spall) hold a party for close friends, but it doesn't go swimmingly. Intelligent satire with a dark undertone, it features an ensemble class of great British actors, and a tight, witty script.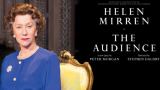 27 April, The Narth Village Hall: THE AUDIENCE [PG] – SPECIAL EVENT
Instead of our usual film we are showing a recording of a live theatre performance of the highly acclaimed THE AUDIENCE, courtesy of National Theatre Live. Helen Mirren is on stage in the role of Queen Elizabeth II, depicting a series of her regular interviews with prime ministers over the years, including Edward Fox as Winston Churchill and Haydn Gwynne as Margaret Thatcher. Winner of three Tony Awards and two Olivier Awards.
Running time is 3 hours – there will be an interval. Due to the higher licence fee, tickets will be £8 for this show.