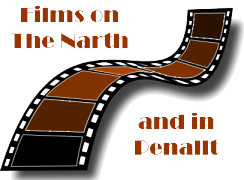 April 20th 2017
Film Night in Pelham Hall and Films on the Narth continue their 2017 season with a programme of six contemporary films, shown at alternate venues on a two-a-month basis.
Films will be shown on Friday evenings at both venues with doors opening at 19:00 for a 19:30 showing. The entry charge is £5 and refreshments, both alcoholic and non-alcoholic will be available at the bar.
Our Summer 2017 programme follows below
---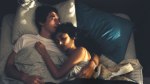 12th May, Pelham Hall: Paterson [15] 118 mins – Comedy drama
A week in the life of a bus driver. An offbeat, quiet film about the poetry in everyday life, from director Jim Jarmusch, with Adam Driver in the lead role. A gentle, layered film described by its director as 'the antidote to the modern action film', it is nuanced and romantic, unusual and uplifting.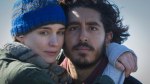 26th May, The Narth: Lion [PG] 118 mins Drama/biography
An amazing true story of a man setting out to discover the family he lost in India as a small boy. Dev Patel is fantastic as the adult, and his younger self is played by the incredible Sunny Pawar, eight years old (playing younger) with a screen presence that steals the film. Nicole Kidman and Rooney Mara feature in a strong cast. A completely absorbing film.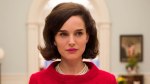 9th June, Pelham Hall: Jackie [15] 100 mins Biography, drama.
An acting tour de force as Natalie Portman plays Jackie Kennedy in the days immediately following the assassination of JFK. Combining the history of events with the experiences of the traumatised Jackie, it brings out the strength of character of the woman, and introduces a new way of looking at a very familiar, major historic event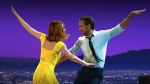 23rd June, The Narth: La La Land [12A] 128 mins Comedy drama/musical
Described as a musical for people who don't like musicals, this modern take on a classic plot has been a hugely popular success. Emma Stone and Ryan Gosling are charming, and the old theme of chasing your dreams while falling in love has never been handled quite like this before. It isn't a traditional musical – the lead actors are not trained dancers or singers – but it has the unashamedly romantic appeal of an old Hollywood movie.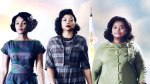 14th July, Pelham Hall: Hidden Figures [PG] 127 mins Historical drama/biographies
More true lives and social history in the story of three black women mathematicians who played a vital role in the success of NASA's space missions in the 1960s. The film deals with subjects of civil rights, feminism, the space race, and the difficulties of managing a challenging job and a personal life, while telling the women's incredible personal stories.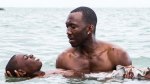 28th July, The Narth: Moonlight [15] 111 mins Drama
The film that 'stole' the Oscar from La La Land, and it couldn't be more different. An original drama of a young, gay black man growing up in a rough area of Miami, it picks up his story at three points in his life: childhood, adolescence and young adulthood. It's a film that shows his experiences rather than spins a plot, as he discovers his identity and his relationship with the world. A haunting character study with strong performances.