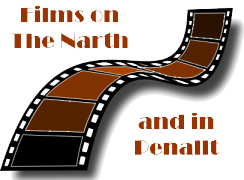 April 15th 2016
Film Night in Pelham Hall and Films on the Narth continue their new joint 2016 season in May with a summer programme of six contemporary films, shown at alternate venues on a two-a-month basis.
Films will be shown on Friday evenings at both venues with doors opening at 19:00 for a 19:30 showing. The entry charge is £5 and refreshments, both alcoholic and non-alcoholic will be available at the bar.
Our Summer 2016 programme follows below
---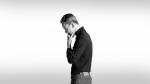 13 May, Pelham Hall: Steve Jobs [15] The character of the man behind the iMac and the iPhone is brilliantly revealed in this original biopic, scripted by West Wing writer Aaron Sorkin, directed by Danny Boyle (2012 Olympics ceremony),with Michael Fassbender & Kate Winslet.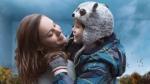 27 May, The Narth: Room [15] An Oscar-winning performance by Brie Larson in this emotionally charged drama based on a best-selling novel. Told from the child's viewpoint it takes the story of a kidnapped mother beyond the Room to show the impact on their lives and deals sensitively with a difficult
subject.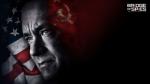 10 June, Pelham Hall: Bridge of Spies [12A] More Oscars, this time for the wonderful Mark Rylance, in this season's blockbuster thriller from Stephen Spielberg. Tom Hanks is the lawyer negotiating with Russia in a true story of cold war spies and CIA intrigue.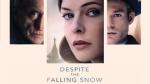 24 June, The Narth: Despite the Falling Snow [12A] More cold war intrigue, this time in a British romance with Rebecca Ferguson, spying for the West in 1950s Russia and falling in love. The mystery unfolds in flashback, and Charles Dance plays the present day narrator.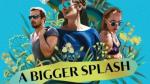 6 July (change of date), Pelham Hall: A Bigger Splash [15] Sexual tension in a Sicilian villa as rock star Tilda Swinton and her entourage frolic in the sun. Ralph Fiennes is
hilarious as an ex-lover in this simmering comedy drama, with Dakota Johnson and Matthias Schoenaerts (Far From the Madding Crowd).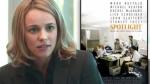 22 July, The Narth: Spotlight [15] Best Picture at this year's Oscars. The true story of the uncovering of the child molesting scandal within the Catholic Church, by journalists at the Boston Globe. Mark Ruffalo, Michael Keaton and
Rachel McAdams head an impressive cast. All the President's Men for our times.
Films start 7.30pm; refreshments and bar from 7pm
Admission £5, booking not necessary
Venues
Pelham Hall, Penallt, NP25 4AH. Map
The Narth Village Hall, The Narth, NP25 4QN. Map