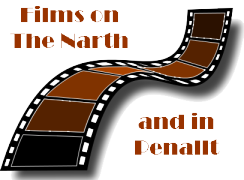 July 25th 2017
Film Night in Pelham Hall and Films on the Narth continue their 2017 season with a programme of six contemporary films, shown at alternate venues on a two-a-month basis. [Note that this is not quite true this time!]
Films will be shown on Friday evenings at both venues with doors opening at 19:00 for a 19:30 showing. The entry charge is £5 and refreshments, both alcoholic and non-alcoholic will be available at the bar.
Our Autumn 2017 programme follows below
---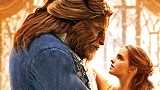 22nd September, The Narth: Beauty and the Beast [PG] 129 mins – Fairy tale
Disney's new live action version of a very old story is one for the whole family. The beautiful Emma Watson plays the title role, with Downton Abbey's Dan Stevens as the Beast. You know the basic story but the film has some twists and turns, and takes a visually stunning, musical journey on the way to the fairy tale end. Magical.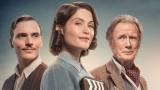 13th October, Pelham Hall: Their Finest [12A] 117 mins – Comedy drama.
It's World War II and the Ministry of Information recruits a disparate trio to produce propaganda films the public will actually watch, raising morale despite the blitz. Gemma Arterton and Bill Nighy shine in an original, funny and romantic British comedy directed by Lone Scherfig (An Education).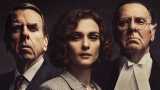 27th October, The Narth: Denial [12A] 109 mins – True story, drama.
True life drama telling the story of one woman's battle for justice against David Irving, who accused her of libel when she declared him a Holocaust denier. Particularly relevant in the current political climate of 'fake news', how do you prove historical truth? Rachel Weisz excels in a gripping tale, with the ever-excellent Timothy Spall.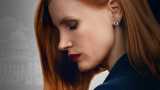 10th November, The Narth: Miss Sloane [15] 132 mins – Drama, thriller
Political drama, this time fictional and set in Washington featuring Jessica Chastain as a powerful lobbyist taking on possibly more than she can handle. Cleverly plotted, full of suspense and intrigue, with an anti-gun agenda that some in the US did not like. Made by British director John Madden (Shakespeare in Love), with Mark Strong.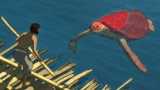 24th November, Pelham Hall: The Red Turtle [PG] 80 mins – Animation, fantasy
Visually stunning animation for grown-ups about human's relationship with nature. A castaway, fighting for survival on a deserted island, encounters a red turtle. It is a French/ Japanese collaboration with original music that is beautiful, artistic and absorbing, with more than one review describing it as a 'masterpiece'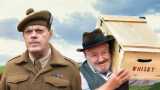 8th December, Pelham Hall: Whisky Galore! [PG] 98 mins – Comedy
A re-make of the classic Ealing comedy, set on a remote Scottish island during World War II where a ship carrying a cargo of whisky is stranded on the rocks, to the delight of the locals. Eddie Izzard leads a host of British character and comic actors. A great family film for getting into the Christmas spirit.