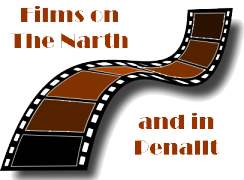 Film Night in Pelham Hall and Films on the Narth continue their 2019 season with a programme of six contemporary films, shown at alternate venues on a two-a-month basis.
Films will be shown on Friday evenings at both venues with doors opening at 19:00 for a 19:30 showing. The entry charge is £5 and refreshments, both alcoholic and non-alcoholic will be available at the bar.
Our Summer 2019 programme follows below
---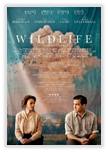 10 May, Pelham Hall, Penallt: WILDLIFE [12A] 105 mins – Drama
A mother and son are forced to deal with being left alone when the father, fired from his 'respectable' job, leaves to fight wildfires. Set in 1960s Montana, this is a moving, character-driven drama based on a novel by Pulitzer Prize winning author Richard Ford. Carey Mulligan gives an incredible performance, together with Jake Gyllenhaal.

24 May, The Narth Village Hall: MARY POPPINS RETURNS [U] 130 mins – Family entertainment
The next generation of the Banks family are in need of Mary Poppins' magical touch, and of course her music. Emily Blunt is a delightful Mary, with Ben Wishaw and Emily Mortimer as the now grown up Jane and Michael Banks, Julie Walters, Colin Firth and cameos from Meryl Streep and Dick van Dyke. Glorious, joyful fantasy for all ages.

14 June, Pelham Hall, Penallt: MARY QUEEN OF SCOTS [15] 124 mins – Historical drama
A strong story of the relationship between two British queens with terrific performances from Saoirse Ronan as Queen Mary and Margot Robbie as Elizabeth I. David Tenant presents a wonderfully raging John Knox. The story is given a distinctly feminist slant and the politics are presented with a nod to current issues, adding relevance and meaning to the drama.

28 June, The Narth Village Hall: GREEN BOOK [12A] 130 mins – Comedy drama
A rarity: a crowd-pleasing film that still managed to win an Oscar. Based on a true story, an Italian-American bouncer is employed as chauffeur to a world class, black pianist for a tour of the southern US states in the 1960s. It is funny, poignant, moving and terrifically entertaining, with pitch-perfect performances from Viggo Mortensen and Mahershala Ali.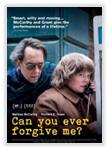 19 July, Pelham Hall, Penallt: CAN YOU EVER FORGIVE ME? [15] 106 mins – Comedy drama
A New York writer, down on her luck, finds a way of using her talents and making money – illegally – in this true story based on Lee Israel's autobiography. Melissa McCarthy and Richard E Grant, both Oscar-nominated, give subtle, nuanced performances, portraying the characters' vulnerabilities without excusing their behaviour. A quirky, original, very entertaining but dark comedy.

26 July, The Narth Village Hall: SOMETIMES ALWAYS NEVER [tba] 91 mins – Comedy drama
A man, searching for his missing son, follows conflicting clues and tries to mend his broken family. It is described as a family/mystery/detective story with a touch of fantasy and Scrabble. Written by Frank Cottrell-Boyce (who wrote the script for the London Olympics opening ceremony). Set in the north of England, with Bill Nighy and Sam Riley, it is in turns intriguing, strange, funny and moving.